New bill would have big impact on little companies
Have you heard of the Employment (Miscellaneous Provisions) Bill 2017 which is working its way through government? Some are referring to it as the 'Banded Hours Bill' and it's a good idea to have it on your radar.
This is because, if it becomes law in its present form, it is going to have a pretty big impact on SMEs. One part of the bill criminalises (with risk of imprisonment) employers who do not provide key employment terms to staff within one month of their starting a role.
Other highlights include its banded hour provision. This says that if an employee routinely works more hours per week than contracted for, they must be recorded within bands of hours which accurately reflect the reality of the normal working week. The intention behind this is to protect employees from being penalised by loss of work if they displease their managers.
The bill also seeks to ban zero-hour contracts in all but a few circumstances and protect vulnerable, low paid workers who are summoned to work but then not provided with tasks to do.
So these new laws are heavily slanted towards offering protection to casual workers. At face value they may be considered a good thing, as they aim to improve the security and predictability of working hours for employees on insecure contracts.
However, there has been a backlash, particularly from the SME community. There is a strong feeling that it oversteps the mark in telling employers how to run their businesses. And, of course, some casual employees will not consider themselves to be vulnerable. So some of the practices that will be abolished in the name of protection under this bill may actually be freedoms that suit them. Recognising the unpopularity, amendments to the initial draft are currently under review.
If the changes come in their current form then there's no doubt that it will be tough for some SMEs. For help to ensure you follow best practice in hiring casual workers, speak to us about our retained HR advice line.
---
New laws to tackle the gender pay gap

The gender pay gap is a stubborn problem across developed economies. In Ireland it's reported to stand at 13.9%. Many have called upon government to act, and so the cogs are now turning. The cabinet has given the go-ahead for the General Scheme of the Gender Pay Gap Information Bill. This will require organisations to publish gender pay gap data. At first the obligation will just fall on larger employers. But after an initial period it will apply to organisations which employ 50 people or more. So this will affect the SME sector.
In the UK, similar legislation is now in force. The shocking pay disparities it has revealed in some organisations have been all over the national news media. So be aware that this is coming. If you want help addressing your own gender pay gap before the risk of national exposure becomes real, then give us a call.
---
Shared parental leave
We've witnessed shared parental leave elsewhere already. It's underpinned by principles of workplace and family equality – allowing the second parent to play a greater role in raising a new-born.
An Irish bill has now been put forward and will be debated this autumn. In it the 26 weeks of paid maternity leave available to mothers could be split between parents, even if they work for different employers. It would give more opportunity to mothers to return to work sooner and, for the other parent, more chance for baby bonding. It could have particular appeal, for example, where the mother is the higher earner.
A word of caution: the scheme in the UK has seen low take-up and is considered complicated for employers and parents alike. It has also spawned a number of discrimination test cases – usually defended successfully by employers.
---
How old is too old to work?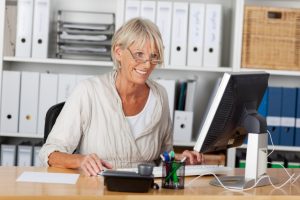 This is a question that crops up time and again. Historically, there has been something of a black and white answer of 65. But two law changes, coupled with demographic shifts that see people live, and stay fit, for longer, have reduced this clarity.
The first law change relates to the rise in state pension age to 66 (and it will rise to 68 by 2028). This breaks some of the logic of mandatory retirement at 65 if the state pension does not kick in until they are older.
The second and more recent law change involves an amendment to the Equality Act which means that you must provide an objective justification for your company's retirement age.
So, in other words, you can still set a retirement age, but you must have a good reason behind the age you choose. Often there'll be a perfectly straightforward justification: perhaps on health and safety grounds for drivers at a haulage firm. And other reasons which may be justified include succession planning, establishing a diverse age balance within an organisation, and a desire to treat people with dignity should their capability decline in old age.
The Workplace Relations Committee has recently published a code of practice for longer working which has relevance here. It includes notifying someone 6-12 months before a contractual retirement date so that proper planning can take place. And how employers and employees should approach a request to work beyond a retirement date.
It can be a tricky and emotive area, so if you ever need help managing retirements, be sure to talk with The HR Dept.
---
Protecting your interns from harassment
Hiring summer interns can be a rewarding experience for company and intern alike. There are challenges, as well as benefits, though. One such challenge is the potential for harassment of these most junior of staff.
The #metoo movement has put perpetrators of harassment in sharp focus. It has also highlighted all-too-common institutional failings in exercising the employer's duty of care. So what practical steps should you be taking to ensure your interns are protected?
The key activity is training. Make time for this for both permanent staff (including managers) and interns. You should cover respect and the standards of behaviour expected. Some companies ban managers from dating interns. Training should include clear instruction on what harassment is and how to report it. Work parties may be an area of higher risk, particularly if alcohol fuelled. So give extra consideration to interns when planning summer staff socials.
---
Sabbaticals: Win-win?
Sabbaticals in business are still not common. Whether paid or unpaid, they would apparently disrupt company life and that of the individual. But there's a growing understanding that, aside from the recharging of batteries which a sabbatical offers an individual, they also provide widespread benefits to the organisations which grant them. These include stress-testing the organisational hierarchy and creating development opportunities for the next level of staff covering the interim roles. Indeed, a study of sabbaticals in the non-profit sector suggested a further benefit: that people who filled interim positions were more responsible and effective once the sabbatical-taker returned.