Employment Bill goes live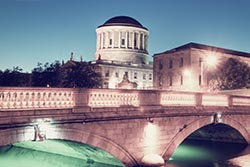 It's been the talk of the town in business circles for months. But now it's time for a little less conversation and more action. The Employment Bill, which puts extra obligations on employers to protect employees in precarious working arrangements, went live on 4 March.
There are five headline changes.
Employment terms – the five in five: You must issue five core employment terms within five days of employment starting. These are: full name of employer and employee, employer address, the expected standard working day and week, the expected length of contract and the rate of pay. This does not replace the need to provide full employment terms within two months of employment commencing.
Banded-hours contracts – an employee's right to request: If, over 12 months, an employee regularly works different hours from those for which they're contracted; they have the right on written request to be given a banded-hours contract which reflects their weekly working pattern. You must action it within four weeks, looking at the average number of hours per week worked over the previous 12 months. Your employee is entitled to work weekly hours which fall within their band for the next 12 months. In some circumstances you may be able to refuse the request.
Minimum payments – your liability for 25%: Now, when employees are not given work (either not called in, or show up and are sent home), or are forced to work less than 25% of their contracted weekly hours; you must pay them for a minimum of 25% of their weekly contracted hours.
Zero-hour contracts – no more: Zero-hour contracts are now all but prohibited. Genuine casual working relationships (where there is no mutuality of obligation and the employee can refuse work with no consequence) can continue. Temporary measures and emergencies are other exceptions.
Anti-penalisation measures – guaranteeing the above rights: These measures will protect employees from detrimental treatment if they invoke any rights under the Employment Bill.
If you haven't done so already, we'd advise reviewing contracts for zero-hours relationships, checking that contracted working hours reflect reality and revising your hiring procedures to comply with providing the five core terms. Need help getting to grips with the Employment Bill? Contact your local HR Dept adviser.
---
Employed or self-employed?
What a difference a word makes. In legal speak, an employment contract is referred to as a "contract of services", while a "contract for services" describes duties performed on a self-employed basis.
Right now, with so much focus on false self-employment, getting those small words "of" and "for" right has never been so important. It's normally easy to determine whether someone is employed or self-employed based on the terms and conditions of the job. But there will be some occasions when it's more difficult.
The key question to ask is: "Do they work as a person in business on their own account?". If the answer's "yes", that suggests self-employment. Strong indications that they are employed are that you control how, when and where the work is performed; that they cannot sub-contract their duties; and that they are not exposed to personal financial risk in doing the job. If it's a grey area for your business, get in touch for a review.
---
Spring clean your documents
March marks the start of spring. The first quarter of the year is nearly done and it's the season when many get their house in order with a spring clean. What better time to review your employment contracts and handbooks, making sure they're up to date? Especially in light of the requirements of the new Employment Bill.
These documents underpin your whole employment relationship with your staff. They describe what rights they have, what rules they must follow and what happens if they breach them.
Law changes will normally mean some updates are required each year. For our advice line + clients, we'll automatically update yours as part of our service. But your business and its culture will evolve too, maybe your dress code for instance. When was the last time you considered how your culture is reflected in your contracts and handbook? Get in touch if you want to discuss.
---
Does your dress code discriminate?
You arrive at work and find your receptionist wearing running trainers instead of his usual smart shoes. With two clients already in the waiting area you don't want to make a scene, but you're not happy.
It's good you didn't blow your top though, as it's always wise to check for a simple explanation. And here, your receptionist sprained his ankle earlier. It was either wear the trainers or go home incapacitated, leaving you in the lurch.
But if it was just standards slipping, then it's a dress code policy that gives you the framework to deal with it appropriately.
A dress code helps you maintain a certain image for your business. It can include personal grooming and there may well be health and safety considerations as well. But if not devised and implemented well, a dress code can give rise to discrimination and then tribunal cases or mockery in the national press.
The general rule is that you're free to set your own dress code as long as it's justifiable for a business or health and safety reason. But you should be careful of anything that imposes a requirement on an employee which encroaches a protected characteristic under the Employment Equality Acts 1998-2015 – for example sex (man, woman or transgender person) or religion.
That's not to say there cannot be any divergence of dress code for, say, men and women. A ban on beards may be justifiable for men if, for example, facial hair interferes with a safety mask. And in customer facing roles, you may be able to justify a degree of gender-defined requirements based on cultural expectations.
But be warned, the more subjective your policy, the more at risk you are to a discrimination claim and/or bad publicity. Blunders abound. For example, makeup and high heels are two areas to be particularly wary of – it's hard to justify either for any reason. Aer Lingus and Virgin Atlantic have just removed their makeup requirements for female flight attendants, and PwC was caught up in a high-heels media storm in the UK a year or two ago.
There are rarer issues to contend with too. Like how to manage a transgender employee's appearance. Or where a policy discriminates indirectly, say on religious grounds.
With #InternationalWomensDay having recently passed, sexism in the workplace is a trending topic. Whether it's because of sexism, a sex change or something else, don't get caught with your trousers down!   Ask us for a review to ensure it does not discriminate.
---
Passwords on post-it notes
We're all familiar with difficulties in staying secure online: a seemingly endless list of passwords to create, and security questions asking you to recall your first pet's favourite brand of food or whatnot.
This probably blights your personal life, but is it a problem in your business too? A survey by Datapac, a tech solutions provider, found that about 20% of workers kept their work password on a Post-it note. And nearly half use no more than three passwords across all their accounts. Remember, under GDPR, if you experience a data breach now the disclosure rules are far more stringent than they used to be, as are the penalties.
Nearly a year after the GDPR regulations came into force, more than four out of ten workers claimed not to have undergone any GDPR training. Is it time to make sure your team are cyber aware?
---
Clocks spring forward
At long last, the clocks go forward on 31 March! So we can all start to enjoy longer evenings, brighter mornings and an extra spring in our steps as we approach summer. The downside of the spring clock change is that we lose an hour of sleep over the weekend. But hey: short-term pain, long-term gain!
To reduce the likelihood of employees rolling in an hour late on the next working day, be sure to remind your team of the switch to Irish Standard Time – particularly if you have staff working on Sunday mornings.