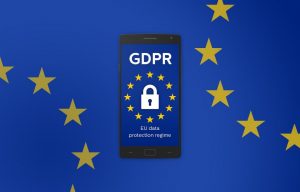 GDP(H)R
It's almost here. Not the fabled Irish summer, but the equally fabled GDPR. As you probably know, that's the new General Data Protection Regulation. It comes into force on 25 May.
It's something to take seriously as has been demonstrated by the flurry of opt-in emails that we have all been receiving in our inboxes. They relate to marketing, but GDPR is far broader. It includes the employee data you handle.
Think about it from recruitment to termination of employment; you'll have contact details, bank info, PPS numbers, possibly medical information, performance records and if applicable a disciplinary and grievance history. That is all highly sensitive stuff.
You'll need to inform individuals how you intend to use and store this information. And for some things this will require explicit consent. You'll also need to train all employees in GDPR compliance – as they say, any system is only as strong as its weakest link. The penalties for non-compliance are ferocious.
Retained HR Dept clients needn't worry about gaining GDPR-compliant consent from employees. We'll make the necessary changes to your HR documentation. So you'll have what you need to implement that.
There'll be further actions you need to take as part of your wider GDPR compliance though.
You should audit all the data that you currently hold. Be thorough and honest with yourself… that box of old files in the warehouse still counts! GDPR covers all electronic and paper records where an individual can be identified.
Now you can create an audit trail of personal data and identify more sensitive information. If you do not use it already, My HR Toolkit is a fantastic software solution for handling employee data.
Once your data is audited and you have new systems in place, don't forget to train up your staff. We can help with staff training too. To find out more about this, or My HR Toolkit, give us a call.
So now you're well on your way to compliance, you can sit back and watch out for the next instalment of GDPR… which will probably be "Who's the first test case?". You know it won't be you!
---
How SMEs can compete in the fight for talent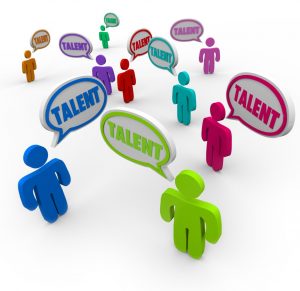 Do you ever wonder how you can possibly compete with the salaries and perks that giant companies like Facebook offer.
Don't despair! SMEs have their own attractions. A 2017 survey showed that career progression and development tended to be more important to employees than working for a big brand.
So how can you make the most of this? Look at your organisational structure – it's probably far flatter than large corporates. If you are growing, this offers a clear career path.
And giving new recruits exposure to senior leadership is a big selling point – ambitious candidates will see the mentoring as a professional development win. Meanwhile, you benefit from efficiently integrating employees. Getting experienced staff involved in training can be cost-effective, and also look at tailoring training to cover key skills gaps.
Just make sure your managers are up to scratch – they may be the biggest factor in your employee retention.
---
Hay fever and asthma in the workplace
While for many the smell of freshly cut grass and flowers in full blossom are a delight, for about one million Irish people they can cause misery. The extra spring/summer pollens encourage allergic reactions leading to sneezing, a runny nose and itchy eyes. Sufferers are sure to appreciate a boss who's sympathetic. Actions like permitting them to sit away from open windows and ensuring premises are regularly cleaned will help.
Asthma has some overlap with hay fever, although it's generally much more severe. An employee doesn't have to inform you that they're asthmatic. But it would be hoped they'd want to, and that you could collaborate to ensure a healthy environment. This may include identifying triggers and mitigating them, ensuring first aiders are aware and handling sickness absence correctly.
---
Family business
There's a rich heritage of family businesses in Ireland. In fact, figures from the Central Statistics Office show that seven out of ten Irish-owned services businesses are family firms.
Typically, family businesses may enjoy a number of benefits. Many people consider a family business as more authentic and trustworthy, giving it a competitive advantage.
Family businesses may also benefit from having a long-term outlook, as one generation acts as custodian for the next. And there is even a concept known as "survivability capital" which describes such firms' heightened resilience during difficult times.
But family businesses face extra challenges too. And many of these have an HR slant.
For instance, recruiting and retaining talent from outside the family. Will candidates be put off by the dynamics within the business? Maybe they cannot see a satisfactory career path because key roles appear reserved for family members.
Longer term, succession planning could be more complicated. Will there be a family dispute over who gets to be the next head honcho? What if the best candidate was an outsider?
There might be remuneration challenges. With share ownership often tied up within the family, the business may have to pay above the market rate on salaries and bonuses to compensate talented employees for having no prospects of share ownership.
If the culture is wrong, accusations of nepotism or favouritism may occur. Also, serious family disputes unrelated to the business could have big consequences. What effect could a messy divorce have, for example?
All these challenges can be helped with robust HR. So if you recognise any of these problems, give us a call.
---
Sacked after a miscarriage
A labour court has ordered a chicken processing firm to pay €17,000 after it unfairly dismissed an employee for prolonged sickness absence. The woman had recently suffered a miscarriage. The court rejected claims that the firm was unaware of this. Apologies and the offer for the woman to reapply for her job certainly did not justify the actions taken.
Protection from pregnancy-related discrimination is provided in Ireland by the Employment Equality Acts 1998-2015, maternity protection and unfair dismissals legislation. Therefore this outcome is not surprising.
Women who suffer a miscarriage are likely to need time off to recover both physically and emotionally. Partners may require compassionate leave too, either for themselves or so they can provide care during this difficult time.
For help and advice on staying the right side of equality legislation, contact The HR Dept.
---
Gender discrimination: A man's case
Most gender discrimination affects female victims. But an Austrian case highlighted that men can suffer too. A male employee at the transport ministry sued after being passed over for promotion in favour of a woman. The court agreed that there was a discernible pattern of preferential treatment towards the woman, and awarded more than €300,000. The transport ministry had argued they'd followed all legal processes and the final decision reflected the huge under-representation of women. Of course, such judgments mustn't cause employers to question the promotion of women. But equal opportunity must be extended to all.